Finally we can can see Apple Started to Roll out iOS 14 now which update truly worth it even this time apple picks up iPhone SE 1st Gen Even iPhone 6s stated getting the update as is compatible for iOS 14 so far almost every iPhone's which running iOS 13.7 gets the update
As this update brings lot improvement added new features to iOS 14 which is by the way worth to update it
Which iPhone's Finally Get's iOS 14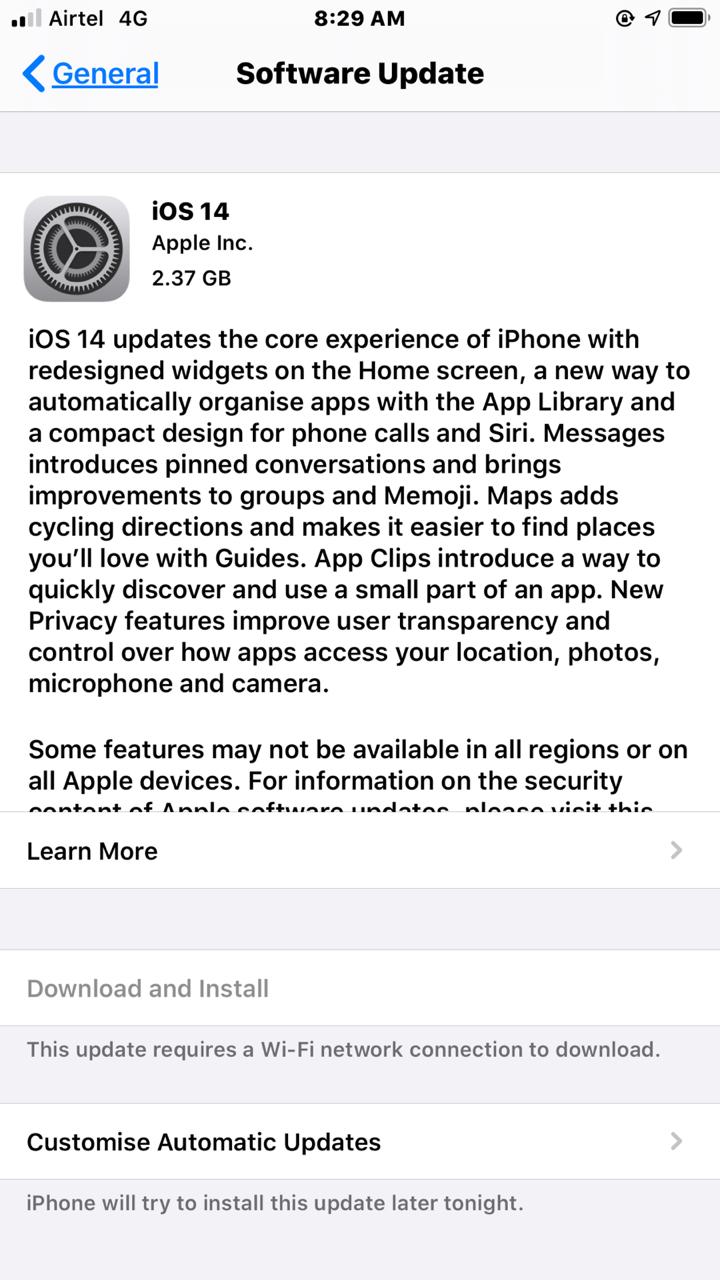 As we already told you that iOS 14 is running iPhone which earlier supports iOS 13.7 but here you find a list which iPhone's get the update in below
iPhone 11, 11 Pro, 11 Pro Max
iPhone X, XS, XS Max
iPhone XR  
iPhone 8, 8 Plus
iPhone 7, 7 Plus
iPhone 6s, 6s Plus
iPhone SE 1st Gen
iPhone SE 2020
iPod touch 7th Gen
Fix Can't able to update iOS 14
As update is already rolling out to the listed upper iPhone's make sure your internet is working fine or you can go with Wi-Fi  One of the Main common reason behind is about the storage if your storage is about full you can just try to clear the storage for update you ready to go for the update
Is iOS 14 Update Worth it?
iOS 14 is no doubt worth it as this update brings new features such as redesigned widgets to the home Screen, Pinned conversation and App Clips and many features however some features may not available to all iPhone's
For Me it Worth update what you thought tell us on Instagram
FAQ
Will iPhone 5s and 6 Gets iOS 14 ?
No, it Wasn't possible matter of fact is if the iOS 13 is not running on it so there is no way to update it as it runs last version iOS 12.4.8
Why My iPhone not getting iOS 14 ?
If you are running old iPhone's such as 4s or later iPhone 5s,6 so you can't be able to update
When iOS 14 available ?
iOS 14 is rolling out now from September 16, 2020