PUBG Lite Not Available in Your Country Here's Why?
PUBG Lite Not Available in Your Country Here's Why ?
We all know that PUBG already out there in Google Play Store but here you need to know that it Light version still not available to the Play Store as it available only in like Philippines and other country there is no official announcement that when it was available for global but In this post I going to to tell you why PUBG Lite not Available in your country
so here you can see PUBG lite not available showing


PUBG lite is the light version of the original game of PUBG were PUBG Mobile have large is Size which Roughly assumed storage more than 2.10 GB until now but if we talk about the PUBG lite which currently available in less size is about 475 MB only now
PUBG lite
Availability
You Need to know if you are currently unable to play PUBG lite on your phone due it not available in your county and you are going to download it let me tell you is that you are not alone who cannot be able to download the light version of the PUBG lite
Did You Know that PUBG lite still in Development
PUBG lite is not available global due to it right now on the development more things not yet included to the PUBG lite until now but we hopefully we waiting for PUBG lite for the Global launch as we seen while comparing to the Original PUBG Mobile so here are the things were you did not know about the PUBG lite which currently on Development
If You looked out the original PUBG Mobile You will find there is more than three maps are there but if you looked out on its lite version you find only one tiny map so you have to play with tiny map you cannot be able to other maps
If you play

PUBG you defiantly know that you are playing along with 100 players but as now on PUBG lite you need to play with 40 players so we don't know if in feature we seen more than 40 players on PUBG lite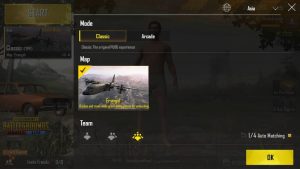 PUBG LITE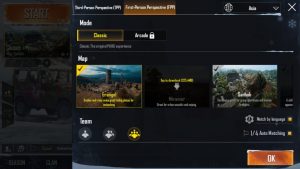 PUBG Mobile
if you are love playing FPP on PUBG mobile and wondering to Play FPP on PUBG lite so right now you cannot be able play PUBG in FPP you need to play with TPP however it right now on development it doesn't mean that we cannot be able to FPP on PUBG lite we can Expect in Future update FPP also include on PUBG lite




Graphic
Graphic are not so cool as the original PUBG Mobile but you can expect this not so bad as it quite good to play those who have a low graphic
Is 1GB of RAM enough to Play PUBG LITE?
Yes' absolutely if you are long waited for PUBG to Play on a Low-end handset so obviously you can Play PUBG Lite Smoothly you will find no leg while Playing PUBG Lite however we cannot ignore that if you are playing with more than 1GB of RAM you not find any leg where 1 GB might leg a little or with no leg
If you are Playing PUBG Mobile You must have 3GB RAM to Play smooth experience of PUBG however I not ignoring that it won't play on 2GB of RAM but here you need to know that you might experience little leg as a tested low end phones you can play but the gaming experience not so good
So here what you expect playing pubg lite into your phone
Hope You understand why PUBG lite not Available to Your Country

Are you waiting for PUBG Lite or not