Google Chrome's Dark Mode Android How To Enable?

In Recent time we seen Google already roll-out dark mode to its most of its apps such as Messages, Phone and moreover that it doesn't limited to Google itself if we looked out Google Chrome's Dark Mode on Android or upcoming WhatsApp Dark Mode
Recently Google Chrome have ability to have dark mode but I have been using dark mode form last few days I found that this dark mode only limited to the UI where you find that there is no dark mode on while browsing webpages on Google Chrome
What is Dark Mode?
Dark Mode of apps where apps are runs on dark black User Interface in Background if we compare to normal background to Dark Mode usually normal mode have while background and dark mode have black background and those who are comfortable with normal interface they can use as it normal once and those don't like the white Background they can move on dark Mode one
Benefits of Dark Mode
So, Why Dark Mode
Did You know that Dark Mode Reduced eye strain due to it black background if you are using apps where supported both dark and normal mode you will find the normal mode which is white in general can't reduce glare and effect eye strains while the Dark Mode Reduce glare and reduce eye strain
When it comes to Google Chrome on Android Don't know why there is no dark mode while browsing the web-pages but however whole UI are on dark as this dark mode won't enable dark mode of web-pages as it limited to UI in Android only and if we looked apps like Google apps this apps are fully dark mode supported
Dialler
Messages
How to Enable Dark Mode of Google Chrome Android
If You want to Enable it Right now so need first to be updated your Chrome version 74.0.3729.112 if not updated please update it first otherwise it won't work
Open Chrome on the URL bar type chrome://flags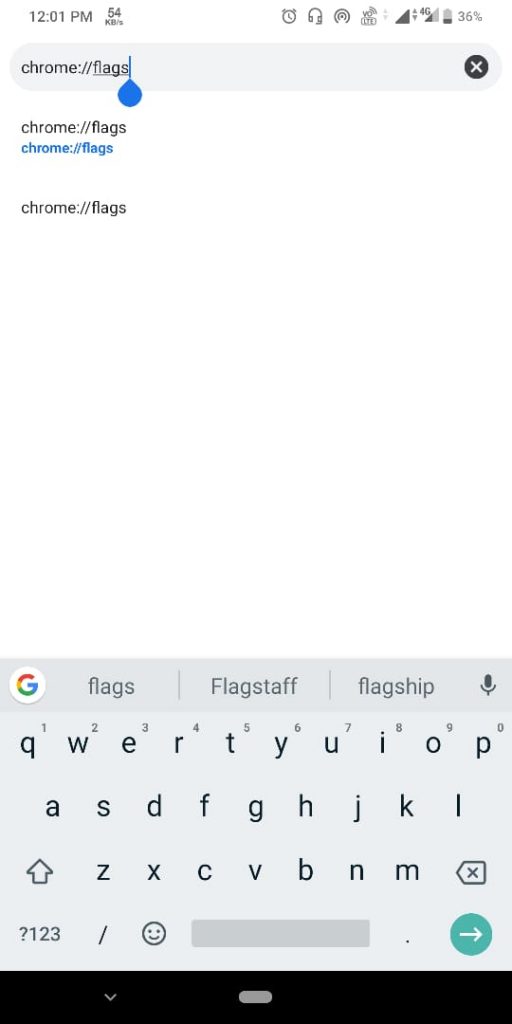 Open it
after opening the flags you need to go to the Android Chrome Dark Mode option if you not find then search on flag"Android Chrome UI Dark Mode "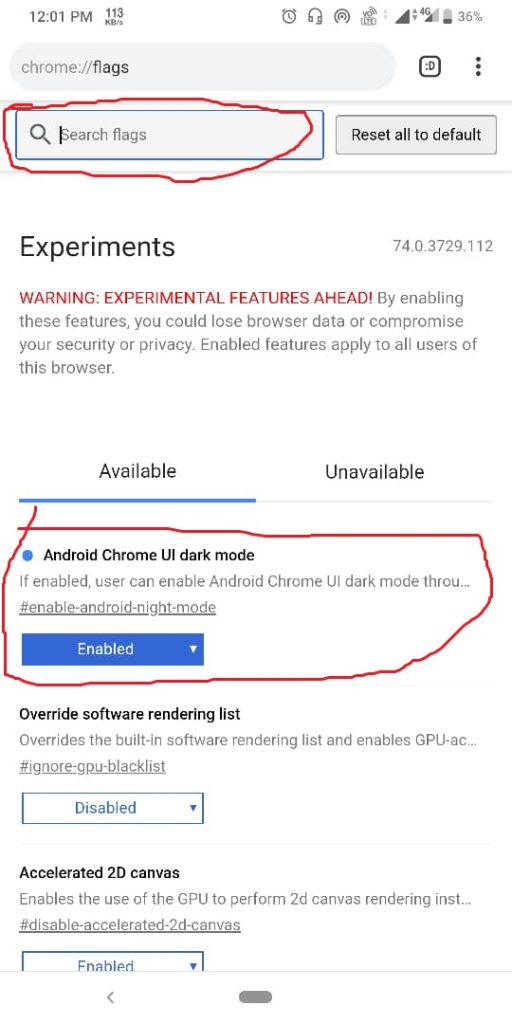 after enabled you need just to restart the chrome browser if it dark mode not visible to your Google Chrome Android Make Sure Clear all the apps running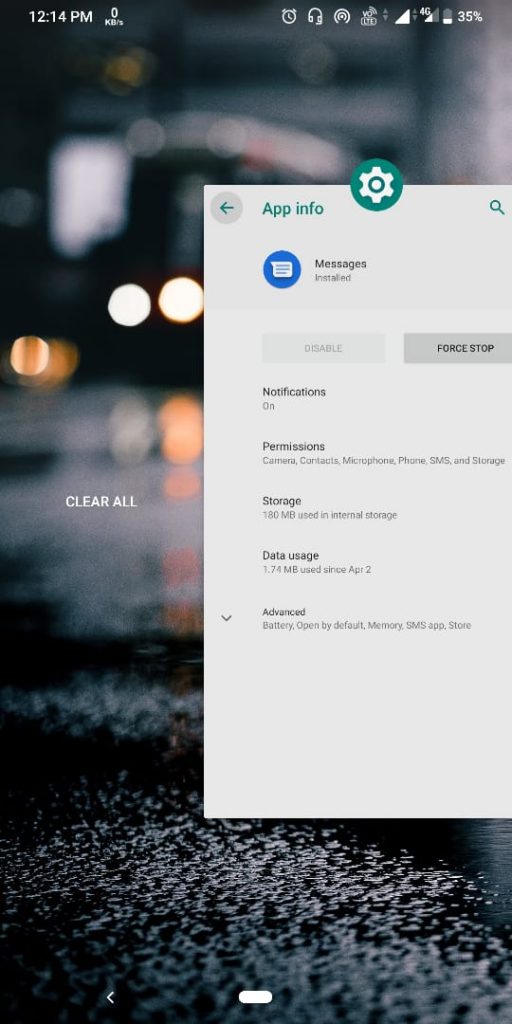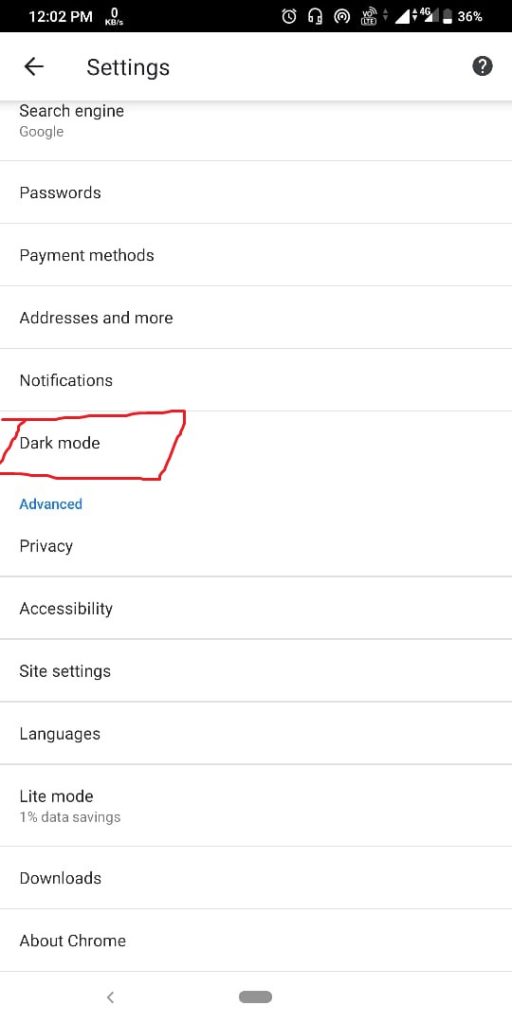 As You can see that dark mode setting clearly appears but if you won't find after enabling the flag make sure clear apps running background and restart chrome again you will find Dark Mode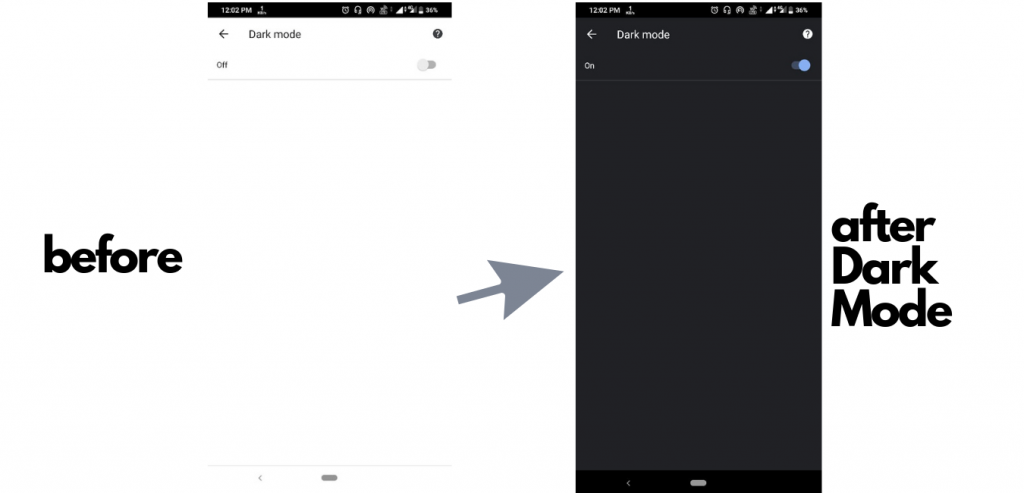 At the End we finally we enabled the dark mode on Google Chrome and this not need any root stuff i think you know How to Enable Google Chrome's Dark Mode
Comment let us know did you able to enable or not?